Care of the Environment, Climate Change, & Sustaining All Life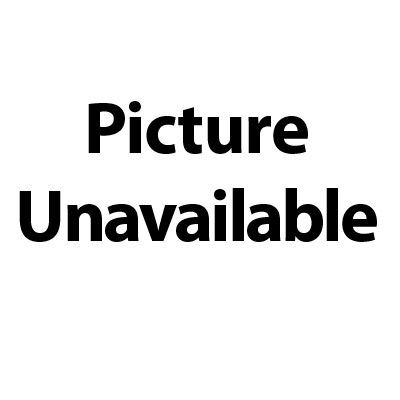 Key Documents
SAL at COP25 and New York Climate Summit, 2019
Sustaining All Life
Care of the Environment
Our Goal on Care of the Environment (COE)
Draft Policy on Care of the Environment
Resources on COE Work
RC Articles on COE Work
COE Activities in Our Communities
T-shirts, hankies, pamphlets, and posters
Climate Change and the RC Communities
Climate Change
Resources: An Introduction to Climate Change
An Introduction to Climate Change in 60 Seconds—a brief video from the Royal Society and the U.S. National Academy of Sciences: <www.youtube.com/watch?v=n4e5UPu1co0>.
An article "An Introduction to Climate Change," by Diane Shisk: <www.rc.org/introtocc>.
Temperature anomalies arranged by country, from 1900 to 2016: <www.youtube.com/watch?v=K4Ra2HR27pQ>. (This video shows the rhythm of global warming for countries around the world, from Afghanistan to Zimbabwe—making it clear that temperatures for more than a hundred countries are climbing ever higher on the back of increasing carbon `pollution.)
Our Stories of Climate Change—stories by RCers about the effects of climate change they are seeing in their own communities: <www.rc.org/climatechangestories>.
Resources: Beyond the Basics of Climate Change
Climate Change, How Do We Know? >. (This is from the NASA website, an excellent resource for basic and more detailed information that has many videos and graphics on different aspects of climate change.)
Draft Policy on Care of the Environment—the RC Communities' draft policy on care of the environment, including climate change: <www.rc.org/draftpolicycoe>.
Multi-media presentation on climate change—Diane Shisk's summary of the science and key issues, with videos and graphics: <www.rc.org/multimedia>.
Stories of Hope and Courage—excerpts from writings by RCers and from the news showing hopeful ways that people are organizing: <www.rc.org/climatehope>.
The article "Why We Prioritize Addressing Climate Change," by Diane Shisk and Tim Jackins: <www.rc.org/climatepriority>. (This is a summary, updated every few months, of the basic science of climate change, with citations for more resources and a summary of what we can do.)
Resources: Advanced Information about Climate Change
A Summary of the Current Science of Climate Change and why immediate action is needed: >. (This is a detailed survey and summary of current peer-reviewed articles on the science of climate change, with citations, that is updated every couple of months.)
A proposed Draft Program for the RC Communities on Climate Change that includes an overall program and specific action steps: <www.rc.org/climatechangedraft>. (We expect to update this frequently as more information becomes available about the steps we can and should take now. The program was drafted with a global perspective, but people from every country are encouraged to write an addendum about their specific circumstances, since the situation varies so much from country to country.)
Global Warming of 1.5 °C, an Intergovernmental Panel on Climate Change (IPCC) special report on the impacts of global warming of 1.5 °C above pre-industrial levels and related global greenhouse gas emission pathways, in the context of strengthening the global response to the threat of climate change, sustainable development, and efforts to eradicate poverty. A summary of this report is here.
RC Articles about Climate Change
An Introduction to Climate Change, by Diane Shisk, October 2018
Science of Climate Change, multimedia outline, by Diane Shisk, October 2018
Standing Up to Fracking in the North of England, by Sheena Mooney, October 2018
Becoming Warriors for Climate and Economic Justice, by David Ratzlow, October 2018
Facing the Seriousness of Climate Change, by Diane Shisk, October 2018
Resources for Increasing Our Awareness about Climate Change, by Diane Shisk, October 2018
Climate Change and "Mental Health" Liberation, by Russ Vernon-Jones, October 2018
Bringing Our Strengths as RCers to the Movement to Stop Climate Change, by Diane Shisk, July 2018
Young Voices from COP23, by Nuala Gathercole-Lam, January 2018
A Good Experience with Civil Disobedience, Russ Vernon-Jones, January 2018
What to Do in the Current Situation, by Diane Shisk, October 2017
Climate Change and RC, by Tim Jackins and Diane Shisk, April 2017
Learning about Climate Change in an RC Class, by many, April 2017
The Present Conditions and Tasks, by Tim Jackins, January 2017
Why We Prioritize Addressing Climate Change, by Diane Shisk and Tim Jackins, June 2016
Gathering Friends to Look at Climate Change, by Anna Shapley-Quinn, April 2016
Bringing RC to the United Nations Conference on Climate Change, July 2015
Perhaps We Could Do Something Big, by John Braxton, January 2015
It's Time to Play a Big Role, by Madeleine Para, July 2014
A Listening Project and a Four-week Class on Climate Change, by Nancy Faulstich, July 2014
A Listening Project on Climate Change, by Nancy Faulstich, October 2013
A Call to Action on Climate Change, by Madeleine Para, July 2012
 Websites explaining climate change
NASA: Climate Science, How Do We Know?
Six Graphics that Explain Climate Change, by BBC News
Climate Change 101 with Bill Nye the Science Guy
Climate Science: What you Need to Know
A Timeline of Earth's Average Temperature
Global Cities at Risk from Sea-Level Rise
US Environmental Protection Agency: Climate Change
National Resources Defense Council: Global Warming 101
Resources to Learn More about Climate Change
The Impacts of Climate Change at 1.5C, 2C and Beyond
Carbon Brief--Carbon Countdown
Climate Justice/Environmental Racism resources
Poor People's Campaign, 50 year report
Environmental Racism Explained (video) 
Environmental Justice, Explained (video)
Videos About Climate Change
The Story of Climate Change (April 2017)
Climate Change Solutions (April 2017)
India Man Plants Forest Bigger Than Central Park to Save His Island
Al Gore: The case for optimism on climate change
Before the Flood, National Geographic
The Coming Storm of Climate Change
Call to Earth: A Message from the World's Astronauts to COP21
Years of Living Dangerously (2 seasons, search on the internet)

Videos that get your attention out
Julia Roberts as Mother Nature
Funny videos
Old People Don't Care about Climate Change
John Oliver, Climate Change Debate
Coal Lobby Warns Wind Farms May Blow Earth Off Orbit
Climate Change Helps Homeless People
Useful short videos and graphics
The Climate Risks of Natural Gas
Top Ten Solutions to Climate Change from Drawdown
Carbon budget, global mean temperature, CO2 concentration
Countries most likely to survive climate change
CO2 Emissions of top ten countries over time
What the world would look like if all the ice melted
IPCC Report, October 2018
Draft Programs of Other Organizations
The Sunrise Movement--Sunrise is a movement to stop climate change and create millions of good jobs in the process. We're building an army of young people to make climate change an urgent priority across America, end the corrupting influence of fossil fuel executives on our politics, and elect leaders who stand up for the health and wellbeing of all people.  Plan.
Extinction Rebellion--Extinction Rebellion is a campaign by the Rising Up network. We aim to promote a fundamental change of our political and economic system to one which maximises well-being and minimises harm.
Exponential Climate Action Roadmap--A report to the Global Climate Action Summit, September 2018 outlining the global economic transformation required by 2030 to meet the Paris Agreement on climate.
The Climate Mobilization--Faced with a catastrophically failing system, the only rational response is a system overhaul. To protect humanity, we need a massive transformation of our economy and society in a matter of years, not decades. We must rapidly direct our resources toward a singular national purpose: restoring a safe climate for our world.
The Leap Manifesto--We call for a Canada based on caring for each other and the planet, moving swiftly to a post-carbon future, upholding Indigenous rights, and pursuing economic justice for all.
World on the Edge, Earth Policy Institute--In this urgent time, World on the Edge calls out the pivotal environmental issues and how to solve them now.
Useful websites
Carbonbrief.org--and you can subscribe to a very useful daily email briefing
ClimateActionTracker--independent scientific analysis of 32 countries with 80% of all carbon emissions, tracking progress towards the globally agreed aim of holding warming well below 2°C, and pursuing efforts to limit warming to 1.5°C.
George Washington University listing of 53 climate change websites
World Institute on Disability: Climate Change and Disaster Preparation for People with Disabilities
United States Climate Alliance
Important books
Drawdown: The Most Comprehensive Plan Ever Proposed to Reverse Global Warming, P. Hawken, http://www.drawdown.org/
The Madhouse Effect: How Climate Change Denial Is Threatening Our Planet, Destroying Our Politics, and Driving Us Crazy, M. Mann & T. Toles.
The Sixth Extinction, by Elizabeth Kolbert
Storms of My Grandchildren, James Hansen
This Changes Everything: Capitalism vs. the Climate, Naomi Klein
Important articles
What genuine, no-bullshit ambition on climate change would look like, VOX, May 8, 2018
When Will the World's Polluters Start Paying for the Mess They Made?, Climate Change News, May 2, 2018
Shell's Vision of a zero carbon world by 2070, explained, VOX March 30, 2018 
Alaska's Permafrost is Thawing, The New York Times, Aug. 23, 2017
2020: The Climate Turning Point
The U.S. Is the Biggest Carbon Polluter in History. Will It Walk Away From the Paris Climate Deal?, The New York Times
The world's biggest gamble, Johan Rockström & others
Recalculating the New Climate Math, Bill McKibben, New Republic, September 22, 2016
A World at War, Bill McKibben, New Republic, August 15, 2016
Znet: Africa's Human Existence Is at Severe Risk
United Nations Environment Programme (UNEP),  "Climate Change in Africa – What Is at Stake?"
Oxfam International: Suffering the Science: Climate Change, People, and Poverty. 2009
"Shock Waves: Managing the Impacts of Climate Change on Poverty," World Bank Group. 2016
---
Last modified: 2019-08-21 03:17:45+00