Climate Change and the RC Communities
The RC Community, recognizing the clear evidence of dangerous and ongoing climate change caused primarily by human activity, is facing the challenge of finding and acting on ways to stop it. 
We will support all RC Community members to discharge any distress that keeps us from playing any role in the struggle to preserve the world, recognizing the role that all oppressions have played in creating the climate crisis and the need to act against all oppressions to find solutions.
We will each challenge the distress recordings that have left us feeling powerless and alone, and so learn how to move rapidly forward—together and with confidence—in our personal relationships and in public opposition to irrational policies.
We will assist each other to learn about and understand the current situation, including by getting directly involved with those working to stop climate change. 
We will share our knowledge and practice, so that those who are working on climate change can function more effectively.
We will create opportunities for RC Community members to gather to discuss the situation, discharge, and develop new ideas, tactics, and strategies as quickly as possible.
From "A Needed Initiative," Present Time No. 195, page 3.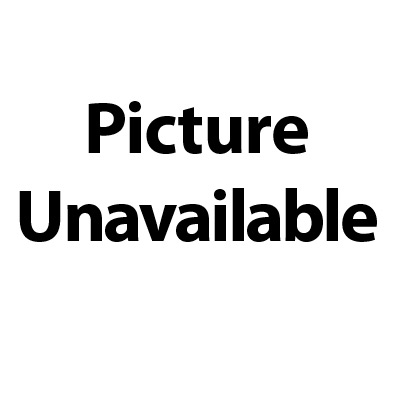 Resources for Our Work to Stop Climate Change
We have divided the first part of this page into resources for those who are new to the topic, those who want something a little more advanced, and those who want to look at detailed science issues and our draft program.  And additional resources by category (RC articles, video, website, wide world articles, and so on) are farther down on the page. See also: sections on Care of the Environment and Sustaining All Life.
Excellent Overview Video
Ten Years to Transform the Future of Humanity or Destabilize the Planet (TED talk by Johan Rockstrom)
What's Happening with the Climate?
Regular updates on "The Good News" and "The Bad News" of climate change, with a short summary, a photo, and a link to more information if you want to go deep.  
Annotated PowerPoint
The Basics of Climate Change 5.22
Resources: An Introduction to Climate Change
An Introduction to Climate Change in 60 Seconds—a brief video from the Royal Society and the U.S. National Academy of Sciences: <www.youtube.com/watch?v=n4e5UPu1co0>.
An article "An Introduction to Climate Change," by Diane Shisk: <www.rc.org/introtocc>.
Temperature anomalies arranged by country, from 1900 to 2016: <www.youtube.com/watch?v=K4Ra2HR27pQ>. (This video shows the rhythm of global warming for countries around the world, from Afghanistan to Zimbabwe—making it clear that temperatures for more than a hundred countries are climbing ever higher on the back of increasing carbon `pollution.)
Our Stories of Climate Change—stories by RCers about the effects of climate change they are seeing in their own communities: <www.rc.org/climatechangestories>.
Resources: Beyond the Basics of Climate Change
Climate Change, How Do We Know? <climate.nasa.gov/evidence/>. (This is from the NASA website, an excellent resource for basic and more detailed information that has many videos and graphics on different aspects of climate change.)
Draft Policy on Care of the Environment—the RC Communities' draft policy on care of the environment, including climate change: <www.rc.org/draftpolicycoe>.
Multi-media presentation on climate change—Diane Shisk's summary of the science and key issues, with videos and graphics: <www.rc.org/multimedia>.
Stories of Hope and Courage—excerpts from writings by RCers and from the news showing hopeful ways that people are organizing: <www.rc.org/climatehope>.
The article "Why We Prioritize Addressing Climate Change," by Diane Shisk and Tim Jackins: <www.rc.org/climatepriority>. (This is a summary, updated every few months, of the basic science of climate change, with citations for more resources and a summary of what we can do.)
Resources: Advanced Information about Climate Change
A proposed Draft Program for the RC Communities on Climate Change (and 2 page summary) that includes an overall program and specific action steps: <www.rc.org/climatechangedraft>. (We expect to update this frequently as more information becomes available about the steps we can and should take now. The program was drafted with a global perspective, but people from every country are encouraged to write an addendum about their specific circumstances, since the situation varies so much from country to country. Last revised 3/5/19.)
Global Warming of 1.5 °C, an Intergovernmental Panel on Climate Change (IPCC) special report on the impacts of global warming of 1.5 °C above pre-industrial levels and related global greenhouse gas emission pathways, in the context of strengthening the global response to the threat of climate change, sustainable development, and efforts to eradicate poverty. A summary of this report is here.
June 25, 2019 Climate poverty of UN expert on effects of climate change on poverty details the devastating impacts on poor people and poor countries.  
A Summary of the Current Science of Climate Change and why immediate action is needed: <www.rc.org/sciencesummary>. (This is a detailed survey and summary of current peer-reviewed articles on the science of climate change, with citations.)
RCers Addressing Climate Change for more videos click here
Resources for Teaching about Climate Change in RC Classes
Class outlines for teaching about climate change and care of the environment
"Climate Moments" for your RC class (see article A Climate Moment in Every RC Class)
Some RC Articles about Climate Change click here
Stories of the Climate Emergency, RCers Experiences - for more click here
Stories from RCers about the impact of climate change around us. Excerpts below, click on title for full version of the story.
Direct Production Worker, Sydney
The fires are really full on (intense). 4000 people sitting on a beach down on border of Victoria is unheard of. So many fires they can't keep up with them.
South Dakota, by Marcie Rendon
The state of South Dakota is home to 9 Native American Reservations. The majority of these reservations have had floods covering their lands since the spring of 2019. South Dakota Governor Kristi Noem referred to recent flooding as the greatest natural disaster the state has ever seen. Noem said federal disasters have been declared in 58 of 66 counties in the state and on three tribal reservations. The March bomb cyclone and heavy rains since have created a slow-rolling natural disaster.
Trinidad & Tobago, by Chantal Esdelle
Yesterday (September 22, 2019) Tropical Storm Karen passed over Trinidad and Tobago. I was in Tobago. I sat with two friends inside our shared room looking out at the continuous heavy rain and wind outside and looking at videos, sent via WhatsApp, of raging flood water in areas 20 miles from us (in Tobago) rushing through houses and washing away cars.
Kenya, by Janet Kabue
This was one of the headlines in our local newspapers today "Grim days await Kenyans as long rains fail". It was one of the newspaper articles that has  in the recent past  highlighted the delay of the March-April-May rain season.  This rainfall highly impacts on the agricultural sector and hence food security in the country. The Meteorological department today stated that  there will be no rains  this season.  
---
Last modified: 2021-05-29 12:55:05+00