Sustaining All Life
See our Sustaining All Life website, with full information about the United Nations Climate Action Summit in NYC
For sustainingalllife.org/nycs2019 (click here) 
Upcoming Projects
Sustaining All Life at the New York Climate Summit
Table of Contents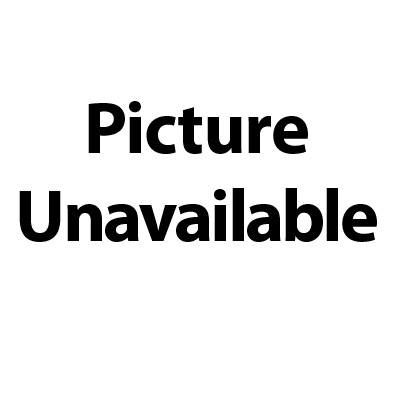 Sustaining All Life
Sustaining All Life at previous COPS
SAL/UER at the
Global Climate Action Summit
Narrated slide show: SAL at COP21
Introduction
Sustaining All Life is an international grassroots organization working to end climate change within the context of ending all divisions among people.  We use the tools of Re-evaluation Counseling* to provide ongoing mutual support that people use to free themselves from the discouragement, isolation, and other internal struggles caused by the oppressions and other experiences in our societies that separate us from one another and from the world around us. Our goals include:
Increasing awareness of the existence of and damage caused by climate change.
Freeing people from oppression and hurts that turn them against one another and in competition for resources.
Supporting one another to organize effectively to preserve and restore the environment.
In Sustaining All Life we have found that people's thinking, perspective, and functioning is affected by past hurtful experiences.  These leave us feeling separate from and in opposition to others, and preoccupied with meeting our perceived individual needs without consideration of the bigger picture. People can and do recover from the effects of these hurts with sufficient support. We teach people to provide this support through active, engaged listening and encouragement of emotional release.
Freed from the burdens of past hurtful experiences and oppression, people become open to new ideas and are able to think freshly about themselves, their communities, and the world around them. We believe it is possible to limit the effects of human-caused catastrophic climate change and restore the environment—and some big changes are needed if this is to happen. The changes needed will require a massive movement, spanning the globe, of people from every background.
We believe that current barriers to building a sufficiently large and powerful enough movement include:
longstanding divisions (usually based in oppression) between nations and between groups of people within nations,
widespread feelings of discouragement and powerlessness among the populations of many countries,
denial or failure to engage with the environmental crisis, and
difficulties in effectively addressing the connections between the environmental crisis and the failures of capitalism.
The tools of Sustaining All Life are useful in addressing these issues and others. In late November/early December 2015, SAL sent a delegation to COP21 in Paris to communicate our ideas and learn from others.  We followed up at COP22 in Marrakech, Morocco, November 2016 and COP23 in Bonn, Germany, November 2017. We also had a delegation at the Global Climate Action Summit and affiliated climate justice events in September 2018. We will take a delegation to COP24 in Katowice, Poland.
Sustaining All Life at COP23
The delegation to COP23 in Bonn was led by Wytske Visser (ICRP for Care of the Environment) and Teresa Enrico (ILRP for Filipinas/os and Pacific Islanders).  Anne Helgedagsrud (Norway) and Marijke Wilmans (The Netherlands) organized.  
The COP was  from November 6 to 17, 2017.  The nation of Fiji organized the COP, but determined that it would be too expensive (financially and CO2 emissions) for everyone to travel to Fiji.  So it was held at UN facilities in Bonn, Germany. Again we held workshops, forums, and more.  
Sustaining All Life at COP22
Sustaining All Life again sent a delegation to COP22, November 7-18, 2016 in Marrakech, Morocco. The conference was to an important step towards implementation of the Paris Agreement. There was ongoing work on the mandates arising from COP 21, and attempts to strengthen the "voluntary" provisions of the accord. Climate finance was also a pressing issue.  
Sustaining All Life (SAL) was present for the two full weeks of COP22. Because we had NGO status, we were able to have our own booth, and we were allocated spaces for ten workshops and forums (see below). It made a tremendous difference to have our own spaces in the middle of the "Green Zone" (the non-governmental section, open to the public). We did many of the same things we did in Paris: workshops, forums, caucuses, fundamentals classes, support groups, and listening projects. But because we could hold our events in very public spaces that were announced, people could find us easily. More and more people came to know us and appreciate us as the days went by.  
All of our events were translated in to French and many were also translated into Arabic.    
Sustaining All Life at COP21
Sustaining All Life sent a delegation of 25 Co-Counselors to the COP21 negotiations in Paris, France, November 30-December 8, 2015.  COP21 is the 21st Session of the Conference of the Parties to the United Nations Framework Convention on Climate Change (COP21/CMP11), otherwise known as "Paris 2015" from November 30th to December 11th.  COP21 was a crucial conference, with a goal of achieving a binding international agreement on the climate, applicable to all countries, with the aim of keeping global warming below 2 degrees Centigrade. Sustaining All Life participated in the Civil Society events and events held by climate activist groups.
Sustaining All Life Workshops, Forums, Listening Projects, Handouts and More
Sustaining All Life at COP21 (Paris), COP22 (Marrakech) and COP23 (Bonn) presented a series of daily workshops, support groups, listening projects, introductory classes, caucuses and forums.
Workshops presented included (click for downloadable PDF of the flyers):
The workshop presenters shared their perspective on these topics and how they have used the tools of Re-evaluation Counseling to free themselves and others from emotional hurts that have interfered with their functioning. The workshops were interactive, giving participants the chance to share their experiences and be listened to. 
The Forums encouraged activists who came the COPs to participate in sharing their experiences on one of several issues (click for downloadable PDF):
Voices of Courage and Hope in Climate Activism (in Français/French)(español)
Climate Change: How It's Impacting Developing Nations (in Français/French)(español)
Young People Leading on Climate Change Now and Into the Future (español)
At the forums, activists signed up for a 3 minute turn to speak to the group with their story.  Periodically the flow of speakers was paused for the opportunity for the audience to exchange listening to one another in pairs. The forums were well attended and people appreciated the chance to tell their stories to an interested audience, as well as the chance to hear others' stories.  
We hold many listening projects at the COPs, encouraging passers-by to share their thinking on key climate change issues, using questions such as:
What do you think about climate change?  What should be done?
How do you feel about fossil fuels? Should we "leave them in the ground"? 
Do you think wealthy nations should help less developed nations pay for environmental damage caused by climate change? 
What gives you hope as a climate activist?  What's hard for you about it?
What are you worried or scared about losing to climate change?
How can we build the movement we need to change everything?
Support groups are offered daily, offering people a chance to be listened to about their feelings connected to climate change.  Having the chance to share their anger, their discouragement, their hope in a mutually supportive group refreshes people and gives them fresh ideas for action.  Group leaders also helped people think about how to set up support groups in their home communities.
An Introductory class in Re-evaluation Counseling is also held daily.  
We prepared the following handouts (in these languages so far) and distributed them widely:
Tools for Ending Racism in the Environmental Movement (Spanish/español) (Deutsch) (français)
Young People and the Environment (español) (Deutsch) (français)
Indigenous People and the Environment  (español) (Deutsch) (français)
Sustaining Ourselves as Activists (español) (Deutsch) (français)
Working Together for Unity Among Unions, the Environmental Movements, and All People (español/Spanish)
War and Climate Change (español/Spanish)
Including Disabled People in the Environmental Movement (español)
The Impact of Climate Change on Women (Spanish/español)
Addressing Classism in the Environmental Movement (Deutsch) (français)
South, Central, and West Asians and Climate Change (Deutsch) (français)
The Work of Sustaining All Life  (Arabic) (Chinese) (Korean) (Tagalog)
Re-evaluation Counseling Tools
Resources on the COPs
Link to find your country's Intended Nationally Determined Contribution (national plan to address climate change in the next period of time) and how much progress has been made toward the goal.  
Fundraising  
Co-counselors are encouraged to share and talk about our Sustaining All Life delegation going to the Bonn climate talks in November with people they know in the wide world and to participate in fundraising for COP23.  Co-counselors are also welcome to donate.  
Importantly, this project, like every RC project we fundraise for, is a unique (and exciting!) opportunity to challenge ourselves to talk about RC with the people we know in the wide-world. It's also a creative way to initiate conversations about the environment.  Even if you feel like you don't know enough about it to talk about it, it's always re-emergent to initiate conversations and push yourself and others to think about the environment.
For more information on fundraising in RC. 
For a link to donate to Sustaining All Life via Paypal.  
---
Last modified: 2019-08-22 22:21:45+00